---
PROMIS presents at H2020 info day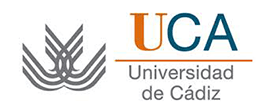 The Postgraduate Research on Dilute Metamorphic Nanostructures and Metamaterials in Semiconductor Photonics Initial Training Network (PROMIS) funded by the EU Horizon 2020 Marie Skłodowska-Curie Actions presented at an info day organized by the Regional Government in Spain, with the aim to help researchers from Andalucía to prepare successful proposals for ITN Marie Sklodowska-Curie actions in H2020.
The first part of this info day included three Regional and National talks to introduce H2020, in general, and Marie Sklodowska-Curie actions, in particular. The second part of the day consisted of several talks from evaluators and one successful partner participating in a European ITN MSCA.
The selected European network was PROMIS and the selected partner was UCA, which was represented by Prof. Sergio I. Molina, who presented how UCA participates in this network and how it is working as a network, in order to help potential partners with their applications. Attendants followed with interest Prof. Molina's presentation and several delegates were interested following the presentation to know more details about opportunities that represent to participate in one of these networks and had some questions about the right orientation to follow in their research groups or institutions to write successful ITN MSCA proposals.
Location: University Pablo Olavide, Seville
Date: October 28th, 2015
For more details please contact Allan Gordon a.gordon@lancaster.ac.uk
Fri 30 October 2015