---
PROMIS Workshop 2 in Cadiz, Spain by Allan Gordon (the guy behind the scenes)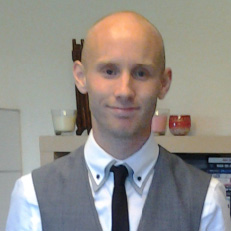 Tuesday – Travel and PROMIS Community. After months of organising our workshop in Cadiz with my colleagues over there it is finally upon us. That being said that means (for anyone travelling from Lancaster) a 3am wake up call for 3 flights with a 12 hour duration across them all. Yes we could do a transatlantic flight quicker. The journey to Cadiz although long went smoothly. On the taxi journey from Jerez to Cadiz we received a great sense of arrival as we were driven across the "Constitution of 1812 bridge" which was just an unbelievable sight and experience – the bridge measures 3km long and is the tallest one in Europe (I believe).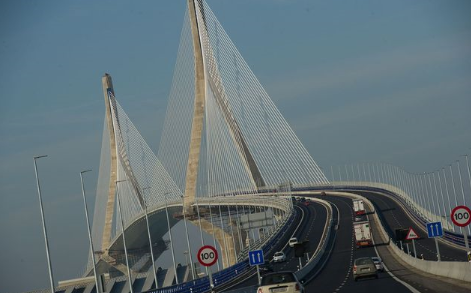 Many of the researchers, supervisors and speakers were staying at the Hotel Parador Atlantico which as a hotel could not be any better. The hotel had everything you needed and some nice little extras that made it a shame that the agenda did not allow much time to enjoy the amenities – we are here to work though. What was nice to see was we sent out an informal invitation to all our PROMIS team to meet up on the first evening and around 30 people turned up despite having early starts and long journeys. A lot of people were only meeting for the first time but through online /off line contact there felt like a nice sense of a community. Of course this group naturally broke up into 2 groups of Researchers and Supervisors. My heart said go off with researchers but my old tired head said go get some nice local cuisine and wine with our supervisors and get to bed for a busy 1st day tomorrow – for info the Supervisors apparently stayed out later that night.
Wednesday – Day 1 Presentation, Presentation, Presentation and the sunset
So officially day 1 of the PROMIS workshop. Everyone is in good spirits after a good sleep. It was good to put faces to emails. After an institutional welcome we were into a day of presentations from our invited speakers. We had 6 speakers from across Europe including Poland, UK, Ireland and Spain. I have no scientific background in Photonics but the variety of talks was very interesting and more so very useful for the researchers with the opportunity of some good Q&A sessions after each. We then gave each of our researchers the opportunity to give a 10 minute overview about their projects – what was nice to see was the confidence from our researchers in delivering these presentations to their supervisors and peers.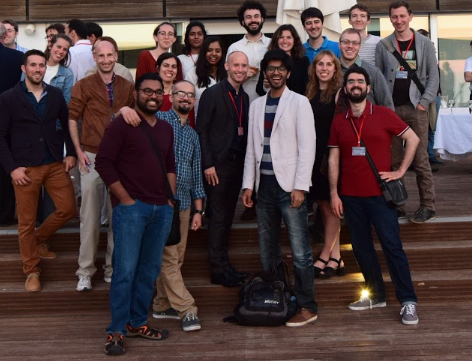 It was a really good first day for the workshop but I think we all agree a tough one with an information overload. We had worked everyone really hard but the day would end with a dinner at our hotel. With the quality of the hotel you just knew a good meal was coming and it did not disappoint. We had a great variation of Tapas outside with the sun setting just to finish it off nicely. It really did raise energy levels after a busy day – the evening certainly did not disappoint.
Thursday – Day 2 All work and a little play brings a smile
From a personal point of view the hardest thing about going away to conferences or workshops is when to fit in for me a run but exercise in general. On day 2 I managed to get up at 6.30 and go for a run which was also my only opportunity to see the wonderful city of Cadiz (in the dark). It was great to have the opportunity to run across the old walls with the canons still built in. They have some wonderful gardens and with it still being dark it was nice to see the large cruise ships come into port all lit up.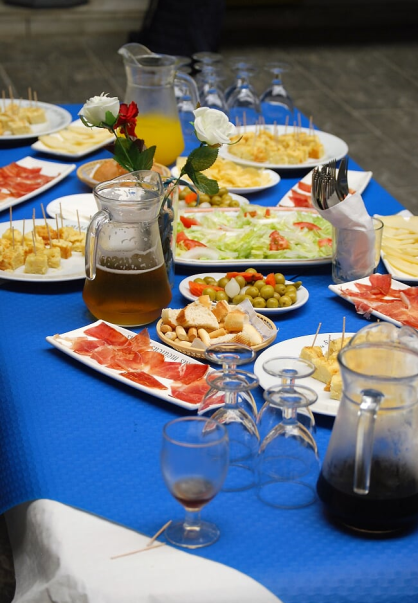 Now time for day 2 to formally start with our final 4 speakers. Again the variety of the topics proved to be an interesting mix for all our delegates. The room that all the talks were held in was very light and airy which was perfect for a workshop with lots of plenary sessions. Lunch each day has been little bits of tapas which was a nice touch – a little bit random (for myself) to see beer as an option for a refreshment. Maybe this is something I need to take back to the UK workshop culture.
In the afternoon we really focused on the projects and work packages embedded into PROMIS. It is very easy to lose sight of your involvement within a work package rather than a single project. The groups though looked like they had been working well together behind the scenes running up to the event which made this session well structured.
Following another day in in the lecture theatre at the University of Cadiz we took a short bus journey to another part of Campus for a lab tour. Similar to a lot of UK Universities the University of Cadiz is spread across much of the city and beyond. For Cadiz they had 4 main areas. It was a really nice experience to explore more of the local area.
Now in the evening we went to a local Vine Yard in Jerez for what was a very good tour. It was interesting to hear the hear the story about how the vine yard and products came about over time and was ended nicely seeing some famous signatures on some of the large barrels across the vine yard including Bobby Charlton and Ayrton Senna. We had dinner that evening at the Vine Yard with some authentic local food and of course quality wine as you would expect. As the group was getting closer together over the 3 days we all started to become a little more relaxed with good banter, wearing local hats and David teaching us some local dancing – I had no rhythm that day or any day.
Friday – Tie up loose ends and bid farewell
After last night no run this morning. The blinds work so well in the bedrooms that it can make it hard to wake up – not complaining. The final morning was broke up into two sessions. The students and any interested speakers went to a practical session around Nextnano software and the Supervisors and I had a supervisory board meeting for internal discussions around the PROMIS project – my chance to stand up and talk. Feedback was good; the project is on track and moving along nicely. As always actions to implement but overall there's nothing more satisfying than hearing our partners are happy and up-to-date (given this is my role to do this). This brought the workshop to an end.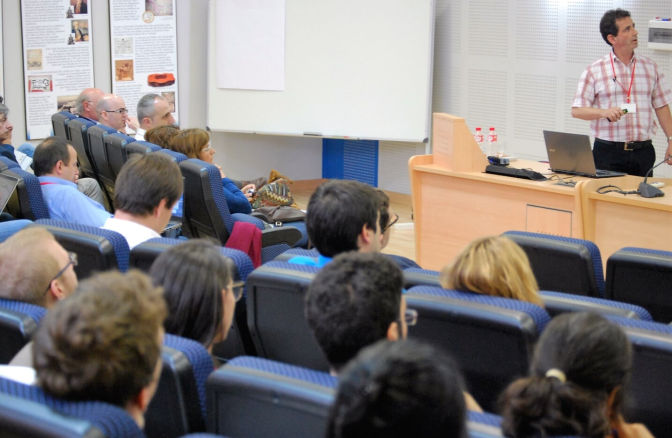 The return journey was much shorter and again all went smoothly which was nice after 3 busy days. Some delegates were staying on for a few extra days and I don't blame them given the weather and beautiful location.
The only problem with organising and participating in these kinds of events is the low you get afterwards after putting so much effort into it and then it's done. The great thing about this project is that we are straight into organising the next one come Monday morning.
Thank you to all those involved. It was lovely to talk with all internal and external delegates.
See you in Montpellier in September
Ciao
Wed 25 May 2016