---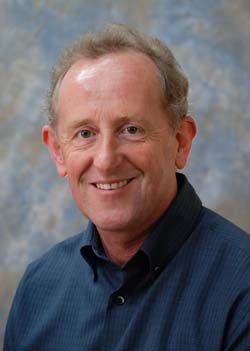 Stephen Holt
TMIET
Senior Electronics Technician
C504 Physics Building
Lancaster University
Bailrigg
Lancaster
United Kingdom
LA1 4YB

+44 (0)1524 593648
Profile
I joined the University on 16th January 1989 working for the Particle Physics Research Group and the Department's Electronics Workshop.
My current responsibilities include supervising the running of the electronic workshop which provides an electronic service to the Department. My work includes maintenance, repair and service of a wide and varied range of electronic equipment and instruments for both teaching and research. I also design, develop and construct electronic equipment.
Other activities include participating in the international particle physics detector development ATLAS project, here at Lancaster.
I work in the Electronics workshop with Shonah Ion and John Statter.
Stephen Holt's Publications
2014
Ahlstrom, S., Bradley, I., Fisher, S., Guénault, T., Guise, E. A., Haley, R., Holt, S., Kolosov, O., McClintock, P. V. E., Pickett, G., Poole, M., Schanen, R., Tsepelin, V. & Woods, A. 06/2014 In : Journal of Low Temperature Physics. 175, 5-6, p. 725-738 14 p.
Research output: Contribution to journal › Journal article
2007
Ahmad, A., Brodbeck, T. J., Campbell, D., Chilingarov, A., Holt, S., Hughes, G., Jones, R. W. L., Mercer, I. J., Ratoff, P. N., Sloan, T. & et al., A. T. L. A. S. S. C. T. C. 07/2007 In : Nuclear Instruments and Methods in Physics Research Section A: Accelerators, Spectrometers, Detectors and Associated Equipment. 578, 1, p. 98-118 21 p.
Research output: Contribution to journal › Journal article
2003
Lazarus, M. J., Holt, S., Giltrow, M., Campbell, D., Ingles, D. & Cheung, K. Y. 3/04/2003 In : Microwave and Optical Technology Letters. 37, 5, p. 361-364 4 p.
Research output: Contribution to journal › Journal article