---
First neutrino oscillation results from T2K announced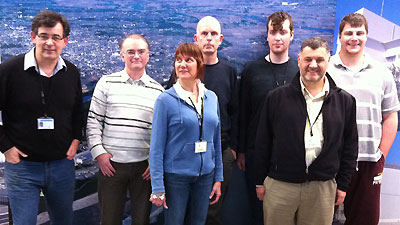 The Lancaster T2K group announces the release of T2K's first neutrino oscillation results which were the focus of international press coverage on Wednesday 15th June.
These results give indications that neutrino oscillations encompass all three neutrino flavours, in which case they may have played a significant role in the preference for matter over anti-matter in the early universe without which our universe would not exist.
The announcement has been covered on the BBC's Today Programme. More information is available from Lancaster University News.
Fri 17 June 2011