---
2014 Student Prizes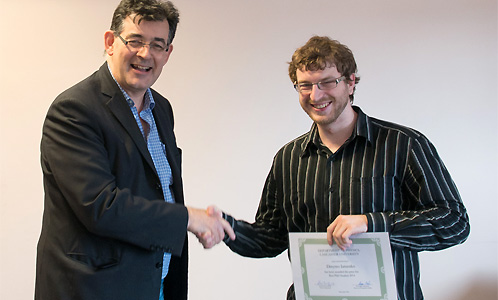 Four Physics PhD students have been rewarded for their excellent work over the last year at a PhD Prize Giving Celebration in the Physics Department.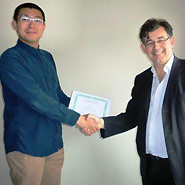 The students were presented with their prizes by Professor Peter Ratoff, Head of Department.
Dmytro Iatsenko, supervised by Professor Aneta Stefanovska, and David Hartley, supervised by Dr Mick Denton, were joint winners of the prize for Best PhD Student 2014.
Claire Tinker, Supervised by Dr Oleg Kolosov won the JUNO Prize for Research Excellence 2014.
Xi Chen, supervised by Dr Ed McCann, won the prize for Best International Student 2014.
Thu 03 July 2014