---
A woman's place..?
Wednesday 12 November 2014, 1000-1600
Lancaster University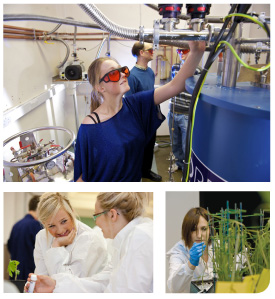 Women's Careers in Science: Sharing best practice between academia and industry
Hurdles still exist for women who wish to further their careers in science, both in industry and academia. This event aims to bring together the latest research and showcase the best practice from both sectors, with a range of speakers and workshops. Lunch is provided and there will be plenty of opportunity for networking.
Who should attend?
Anyone with an interest in promoting women's careers in science, whether in an industrial or an academic setting.
Speakers and workshops
The programme will include talks by Professor Haifa Takruri-Rizk (University of Salford), Dr Valerie Bevan (Lancaster University) and others, as well as interactive workshops by Athena SWAN and unconscious bias expert Lara Warmelink.
Tickets for this event cost £10 and can be bought online.